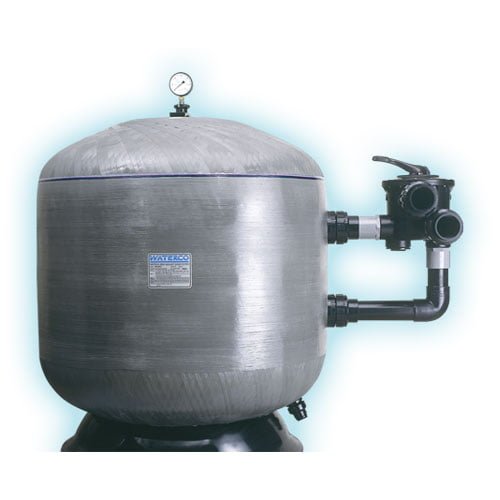 Deskripsi Produk
Dibuat dari material tidak berkarat dengan grade tertinggi dan menggunakan teknologi lilitan fiberglass mutakhir, filter micron fiberglass didesain untuk operasi tanpa masalah selama bertahun tahun.
Tanki lilitan fiberglass, tahan karat dan UV.
Lateral seimbang secara hidraulik untuk memaksimalkan aliran air dan filtrasi.
Katup multiport (MPV) 6 posisi dengan kaca penglihatan dan half union sambungan cepat.
Filter area 1.13m2 hingga 2.01m2.
Rating tekanan 250 kPa (36 psi), 400 kPa (58 psi), 600 kPa (87psi) and up to 800 kPa (116 psi).
Temperatur bekerja maksimum 50oC (122oF).
Tersedia pilihan lubang manholes lateral dan kaca penglihatan untuk inspeksi.
Tersedia pilihan vinyl ester diperkuat fiberglass untuk tahan kimia.
---
Unduh Spesifikasi
Unduh Panduan Manual
Informasi Brosur